Brush ginger peeling machine sold to Sri Lanka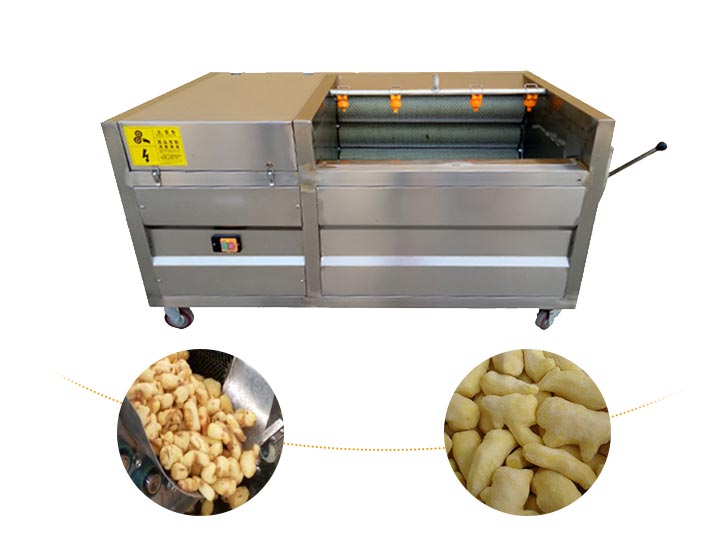 Today, we will transport ginger peeling machine to Sri Lanka. This ginger peeling machine is what we often call a brush potato peeling machine. It has the functions of cleaning and peeling. The whole machine adopts food-grade stainless steel. The simple structure design and a variety of machine options make it a good helper for processing agricultural products.
Sri Lanka ginger peeling machine details
The Sri Lankan client operates an agricultural product processing plant. He plans to invest in a project for the production of ginger powder. He needs large-volume ginger peeling machine to clean peeled ginger. The ginger peeling machine has a variety of output models, 500kg/h, 700kg/h, 1000kg/h, 1500kg/h.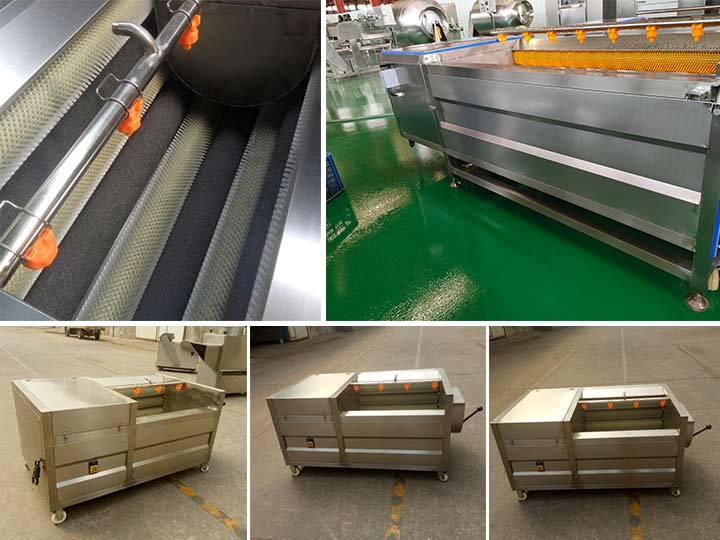 This ginger peeling machine can also apply for cleaning and peeling other agricultural products. In the end, he bought a 1000kg/h ginger peeling machine. We modified the voltage of the machine for him and tested the operation of the machine before shipping.
How to use this machine to clean ginger?
The operation of the ginger cleaning machine is very simple. First, we need to add the right amount of water to the machine. Then turn on the machine to make it run normally. Put raw materials into the machine. After the ginger enters the machine, it will rotate with the hair roller. While rotating, the friction between the brush and the ginger rubs the skin off the surface of the ginger. While the machine is running, connect the spray at the top to the water pipe. The spray water on the top will wash away the dirt washed from the raw materials.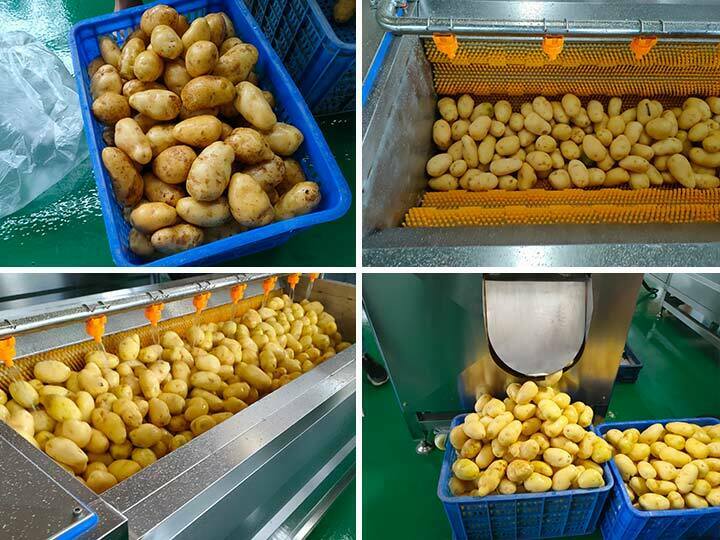 Other applications of brush ginger peeling machine
The brush ginger peeling machine is not only suitable for cleaning potatoes, ginger, and other raw materials. It can also be used to clean jujube, lotus root, taro, betel nut, seafood, kelp, and other products.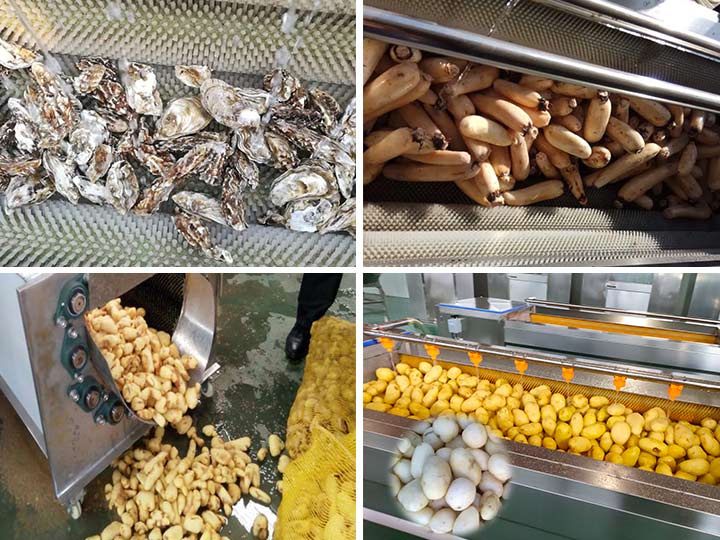 Application of ginger
Today, ginger is loved by people all over the world because of its spicy taste. There is also a high degree of consistency in the use of ginger all over the world. It can be used in the production of various foods, such as candy, soda, pickles, and alcoholic beverages. It can also be used as medicine. In addition to economic planting, ginger can also be used for horticulture and ornamental purposes.