Full Automatic Octagonal Seasoning Machine for Food Product Line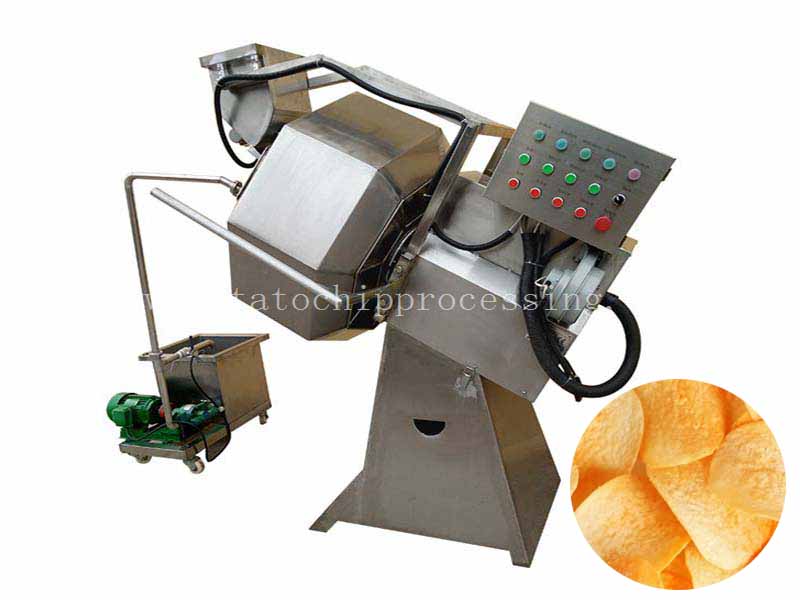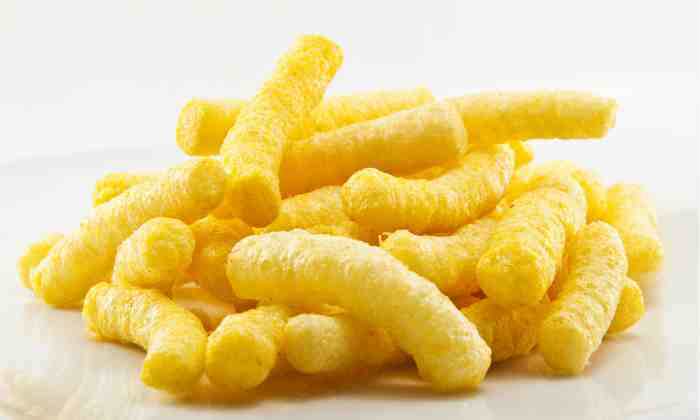 Octagonal seasoning machine is a machine which can mix to combine various kinds of materials together. It is applicable to coating flake and granular food with powder and sauce evenly during the process of food production. Designed and manufactured according to the shape characteristics of deep-fried food, there are two versions of seasoning machine including disk and octagon-type, which are special equipment for deep-fried food seasoning and mixing, and are the most advanced deep-fried food seasoning equipment in China currently. The barrel of octagon seasoning machine is made of stainless steel and designed to be octagon, which avoids the drawbacks of the non-rolling of the raw materials of the barrel seasoning machine.
The octagonal seasoning mixing machine manufactured by Shuliy is made of stainless steel, which is durable and easy to clean. The machine is widely applied as a food processing device in the food processing industry. It is a complete substitute for the painstaking and tiring manpower work which is efficient and easy to use.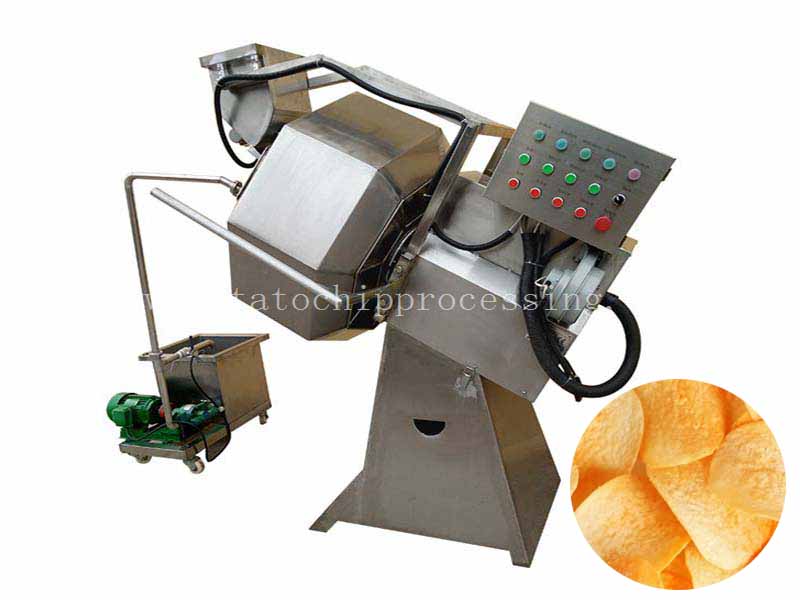 Product features:
With reducer motor, gear transmission adopt, the deep-fried food processed by it is of breakage rate, effective automatic stirring, uniform material mixing effect, and is easy to operate; the octagonal seasoning machine is of high output. The flavoring machine, which is made of stainless steel is characterized by its adjustable rotating speed and angle of the seasoning barrel with the amount of powder can be controlled. Any food can be seasoned and mixed thoroughly by our seasoning machine.
Main applications:
The machine is used for the final procedure of food seasoning, or coating and blending raw materials. It can be widely used for flavoring, seasoning and mixing of pepper salt peanut, spicy peanut, spicy crisp, puffed food and seafood.