Professional deep fryers, Frying machines, Industrial fryer machine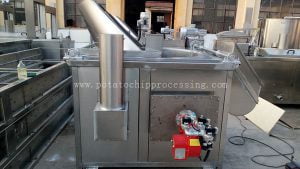 The professional automatic deep frying machines invented and developed independently by Shuliy Machinery is characterized by its advantages of durable using, low energy consumption, small grounding area, low human force consumption, and high efficiency, and is highly praised by clients, customers at home and aboard. It is also widely used in producing frying food merchandise. With specialist and a professional research group to develop new advanced technology, Shuliy Machinery has ranked among the top Machinery commercial enterprises brand ranking. Shuliy is a reliable cooperator for you dear customers, As a professional frying machines manufacturers suppliers, our products are with quality guaranteed.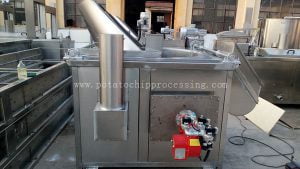 Shuliy's deep fryer machine for commercial use can process multiple raw materials, like medium-sized fried food processing plants. It is suitable for frying meat, aquatic products, vegetables, pasta, nuts, and other products. With stainless steel the frying machines, its service time can be extended profoundly, and with our professional service and product instruction, the practical efficiency will be highly improved. Moreover, the fryer is equipped with a temperature controlling system and with the water-oil separating system, the oil spilling accidents can be avoided.
For more details, please contact us!