Industrial sweet potatoes potato washing and peeling machine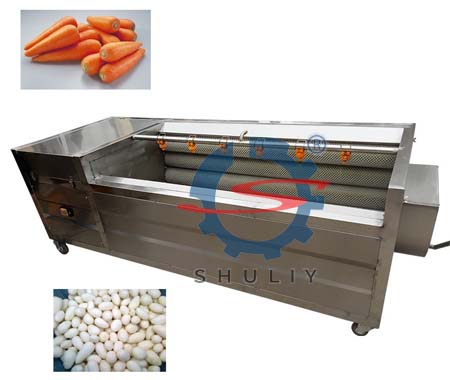 We produce washing and peeling machine, is suitable for restaurants, hotels, universities, factories, enterprises and canteens, food processing plants potatoes and other fruits and vegetables the main processing equipment. The utility model has the advantages of reasonable structure, firmness, durability, simple and convenient operation, and is very suitable for the use of food processing plants in restaurants, schools, hotels and enterprises. The utility model has the advantages of peeling, cleanness, sanitation, low breaking rate, high production efficiency and simple and convenient operation.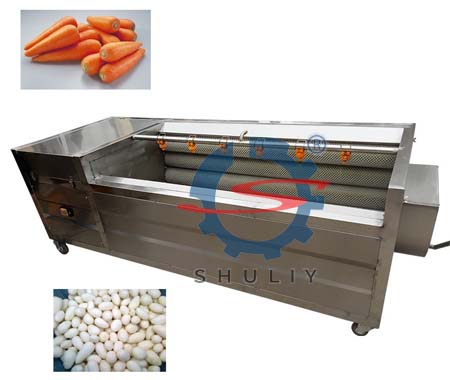 Brush washing and peeling machine is designed according to the market demands, mainly used in large capacity potato chips/French fries production line. It can wash and peel round vegetables and fruits at the same time. The brush rollers are made of soft nylon material, which are durable for using; the other parts are made of stainless steel, so it has advantages of anti-rust and anti-corrosion. The whole machine is easy to operate, high efficiency, water-saving and long service life, which is the best choice equipment for washing and peeling potatoes, sweet potatoes and carrots.  This type machine has a high peeling rate, low breakage rate, clean, hygienic, high production efficiency, simple operation, easy maintenance, is an ideal fruit and vegetable washing and peeling equipment.