Do you want to know how potato chips are produced?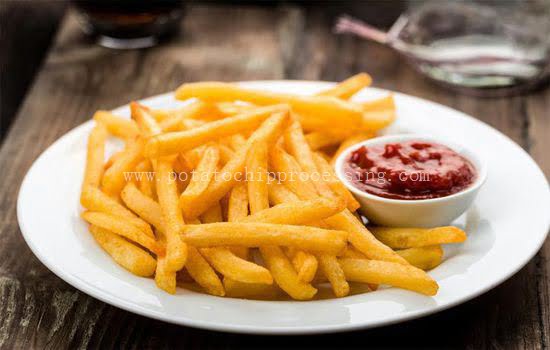 Potato chips and Fries are almost loved by all, especially children. How to eat healthy potato chips? Today, I'd like to introduce some kinds of potato chips that can be eaten safely, baked, fried and crispy as well. Within minutes, potato chips are crisp and crisp.
The automatic potato chip production line absorbs the essence of similar equipment. It retains the advantages of large equipment.
We design and develop the machine according to the feedbacks of the customers who are come from all over the world. The machine has advantages are as follows: low investment, low energy consumption; high profits, and so on. Besides, it is convenient to operate and maintain.
the production line consists of peeling and washing machine, bleaching machine, dewatering machine, frying machine, deoiling machine seasoning machine and packing machine, and other pieces of equipment.
Equipment Description:
Cleaning and peeling machine: using emery lining cleaning and peeling machine or brush type cleaning and peeling machine, can complete the cleaning and peeling work at the same time. High efficiency and low loss.
Rinse line: rinse dandruff attached to potatoes.
Slicing and cutting machine: slice and cut. Slice thickness and strip size can be adjusted at will.
Bleaching machine: rinse and cut chips.
Dehydrator: centrifugal force dewatering. Dehydration before frying can greatly shorten frying time and improve the taste of potato chips.
Features: Improve production efficiency and reduce production costs.
Frying line: Frying temperature control range: ambient temperature 0-300 C (set according to user needs)