All-Purpose Potato Cutter/Cutting Machine for sale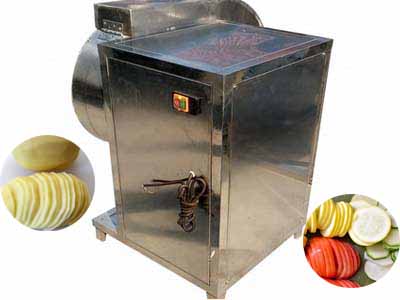 The potato cutting machine is designed to cut root and stem vegetables or fruits into slices, pieces, dices, cubes, strips, rhombus, spiral and some other shapes by changing different cutting blades, such as potato, carrots, onion and some other leaf vegetables.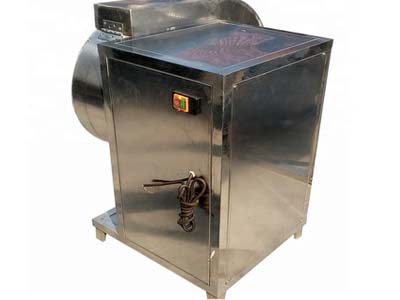 Features of potato chips cutting machine/potato cutter/vegetable cutting machine
1.Stainless steel
2.Several cutting blades
3.High adaptability
4.Easy to operate and maintain
5.Cut vegetables into different shapes
The vegetable cutting machine is mainly composed by main rack, conveyor belt, vegetable press belt, cutting blades, governor box or tower wheel speed control agency.
Working principle: Centrifugal slicing cutter is used to cut melons, potato and some other hard vegetables into slices, and the thickness of the slices can be adjusted within a certain range.automatically. The vertical knife section is used to cut leafy and soft vegetables or chopped slices/pieces into cubes, stirps, rhombus, spiral et. By adjusting the eccentric wheel, and the cutting length of the vegetables can be adjusted. For the vertical knife analog hand chopping principle, the processed vegetables is smooth, regular, with intact vegetable organization, keeping the freshness of the vegetables.